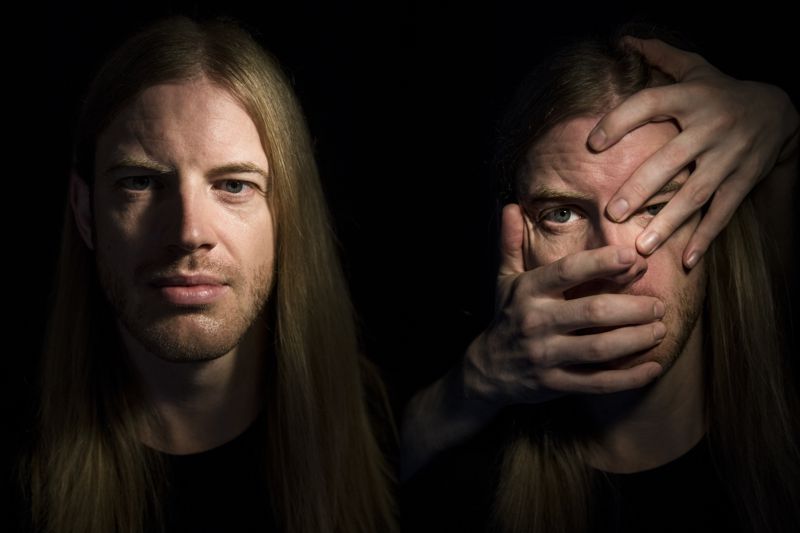 The young prog-metal band's new record, 'Witness' had all the elements to make it a perfect Vola experience. And even more! It certainly was a good reason for us to sit down have a chat with the band's singer and guitarist, Asger Mygind.
 Checking your Facebook feed, I noticed, that you guys are already doing live shows. How cool is that?! How was your first gig?
 It was very special, because it was our first time, trying out new songs from 'Witness'. It was also an experiment in a sense, that people were sitting down. We also had a new light-show, specifically made for this setlist. So lot's of new things were being tried out. It went really well, so we're happy!
 The audience was seated. Was it because of the Covid restrictions or was it your idea?
 It was because of the corona limitations. Seated crowd, and a limited number of people in the room.  I think it was around 30% of the room's original capacity.
 How was the reception?
 Really good, I think! I guess people have had a chance to listen to the singles for quite some time. So it seemed, they already knew those songs quite well.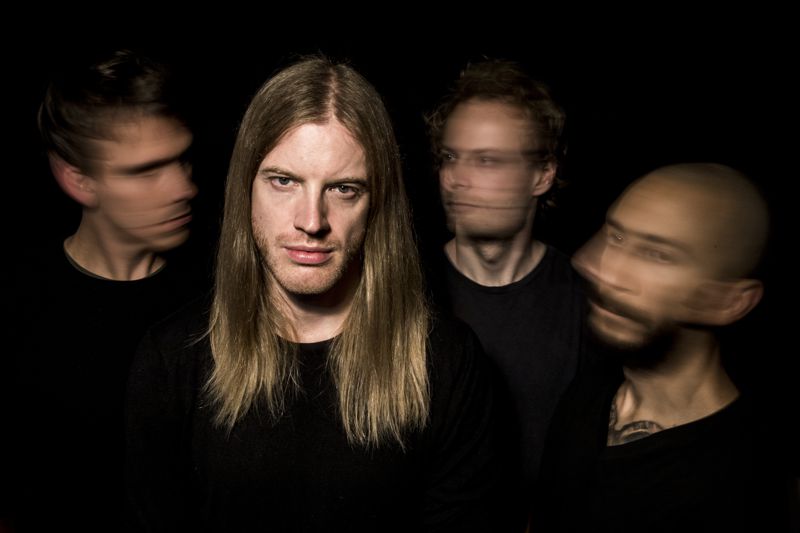 Before we delve deeper into the new record, I want to make up for a mistake that I made earlier. Last time we spoke, we didn't really talk about how the band was born.
 The band was born in a Copenhagen suburb music school, we were teenager boys all attending this local school. We sort of figured out, who liked experimental rock and metal music, and we just started jamming. Martin, – who's still our keyboard player – was one of those guys. So we started out with jams and it soon turned into songwriting and recording some demos in 2006. Then we made our first real EP in 2008. At that point there were 5 people in the band, two of them were guitar players. We made the 'Monsters' EP in 2011 and the debut album in 2015. At that point there were just 4 people. Nicolai, our bass player joined us just before 'Monsters' and then Adam  joined us as a drummer, between 'Inmazes' and 'Applause Of A Distant Crowd'
 So in the music school your instrument was the guitar, wasn't it?
 Actually at first I was a drummer. But soon, when I started being interested in writing songs, it felt more natural to play an instrument, that can play chords. I also had idols like James Hetfield for example, who really inspired me to be at the front with a guitar and singing. So I made that switch.
 Let's talk about the new record! I have always been interested in hearing about recording processes. How was yours? Did the pandemic affect it at all?
 It was similar the the latest record. We went into Top Floor Studios  (Gothenburg, Sweden) to record the drums in late february, 2020. Then I pretty much isolated myself in my family's vacation home, where I set up a home studio. And I produced the album from there. I recorded guitars and vocals, then Nicolai came to the house and recorded his bass. I did some percussion too, and Martin sent us his keyboard files, because he was also working from home. I spent some months doing that, just being really focused. And then eventually I sent it off to Jacob Hansen who mixed and mastered the album. I really like his style: creating very big sounding mixes that are really hi-fi. That was something we were really interested in trying out for this new record.
 Was it your first time with him?
 Yes, it was.

 You said that the whole process started with the drums. Had you completed the writing process and got ready to record by then?
 Yeah, we began writing the album in october of '19. Shortly after we returned from our headline tour that year. We spent 4 months writing songs and then we were ready to enter the studio in february. It was in a compressed period of time.
 Behind 'Applause…' was a pretty strong and well thought-out concept. Is this the same case now? Is there a conception behind 'Witness' ?
 There wasn't really a conscious theme in my head, when I started writing initally. But as I saw the lyrics coming together, I have noticed that many of them deal with relationships that dissolve in many ways. They are based on characters that are sort of witnessing these relationships go down the drain. So I see that as a rough thread that goes through the record, but I don't view it as a concept album. There's no narrative that goes through the songs.
 In a sense, every song is a different world on 'Witness'.
 I agree. It just felt natural to do. So why overthink it, when we feel that we are heading in a cool direction?
 Last time we spoke we agreed that 'Applause…' was sort of an experimental journey, and you said that maybe your next record would be be a reaction to that. Do you feel it's still the case?
 Yes, I think that still stands. 'Applause…' has a lot of dynamics between the songs, some songs like Green Screen Mother for example… for instance, that song is more of an outro, that really works because of the previous songs. While on this album the songs work indepentently from each other. It's less dynamic, it's more about high energy throughout the tracks. The mix is also more in your face. A bit more streamlined. On the other hand 'Applause…' feels a little more rough like a band playing in a room. This new record is a bit more cinematic and produced.
 Do you agree with me saying, that 'Witness' is a lot heavier?
 Yes, that's correct.
 Was this switch intentional?
 It felt nice to be really heavy, when the song called for it, and a lot of the songs called for that!
 It sounds a little bit like a continuation of 'Inmazes' doesn't it?
 Yes, I can see the simiarities.
 You have never been the ones to shy away from experimenting with new things. How did the idea of featuring Shahmen come up?
 The verse beat was the first thing we wrote for These Black Claws. We really thought that it called for rap vocals, so in the demo I was singing in the first verse and then in the second one I did the rap vocals. But we still wanted to see if we could fulfill that verse's full potential, so instead of having me do it, we went out to find someone with a really low voice and with a cool american accent. I basically started searching the net for a vocalist who could do that. I searched Youtube for a vocalist with that specific pitch, trying to find the recommendations. And Shahmen's name came up. They're a duo with B L S doing the vocals. I contacted them and asked if they wanted to do a collaboration. He wrote his own lyrics and recorded the tracks. I'm really happy he came up with.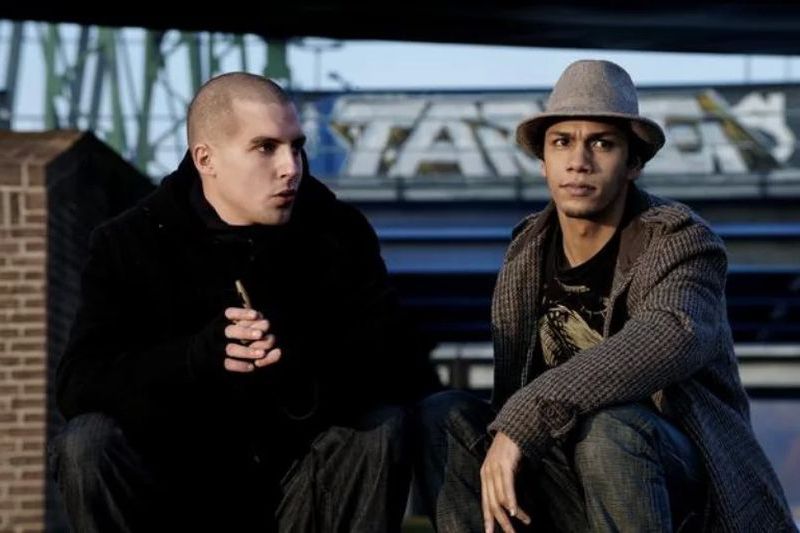 Your music already includes a lot of elements that are quite appealing to non-metal listeners. The pop-synth sounds, the mellow and clean vocals, for instance in the song Ghosts. Was this direction downright intentional or came naturally? Are you aiming to reach to non-metal listeners?
 It's very selfish. It's just what we really want to hear ourselves. When I write, I try to create music that I just wish was out there in the world. Music I would listen to. We all just love keyboard layers, the likes of Porcupine tree for example. I'm a big fan of Soilwork too. I always loved how they incorporate synth melodies in their songs.  Our influences pointed us in the direction where we feel that it's cool to use a lot of keyboards.
 Let's talk about the lyrics! We established, that the new record is more song oriented. What inspired the lyrics?
 In terms of other artists, I've always been inspired by Steven Wilson's lyrics. He's really good at tapping into other people's lives, seeing their curcumstances from their own view. He's good at creating these characters and creating stories for them, about their relationships or the death of a close one or any life changing experience. That feels like a good starting point for me too. It's a very inspiring place to be. I think relationships have a certain weight. It's something we all experience, whether it's a romantic relationship, a friendship or a family member. It's one of the most important things we have in life. We can't take it for granted because of its fragile nature. When you're really close to someone, but also fearing that it all suddenly evaporates. That tension can really be powerful in songwriting. That's what I automatically steer towards, when writing.
 When we discussed the lyrics of the last album, we also talked a great deal about human relationships. Is this an ongoing topic with you then?
 Yes, I guess so.
 Lyric-wise which song is closest to you on this new record?
 I'm very proud of them all, maybe Freak is a little bit different I've written before. It tries to look at what people would view as a bad person. The lyrics try to display what might lie behind this bad behaviour. To show that we're all more or less victims of our environment, the people we're surrounded by. How much blame  we really have in terms of who we become, or how we're treating others.
 What about music-wise? Which song would you pick?
 Straight Lines has a special quality. The riff and the vocal melody blends so much together, while still hopefully being quite melodic. The background harmonies, the vocals and the lyrics work really good together. In the meantime the song is still fast and chaotic. I hope that it's easy to digest, but at the same time very layered. A lot you can pick up on. If we achieved that, I'm very happy.
 Let's talk about the videos! So far you've come out with 4 very strong installments. Take us through them!
 For Head Mounted Sideways we contacted the director duo Riivata Visuals, we have already beenfriends with them from touring earlier. They're also in the band called Atlas. We've seen some stuff, they have done and we were very impressed. For that song we pretty much just sent them the track and they developed a world around it. So they came up with the concept.  They presented it to us, and we really liked the sci-fi atmosphere. They shot our parts in Denmark and they made the rest of the video in Finland.
For Straight Lines we decided to make it a story, not involving us. So it was filmed entirely in Finland. Nicolai came up with the idea of a boy running from ghosts. So the guys in Riivata expanded on that idea. They also came up with the idea of the cube. They created a nice world for the video, again with a bit of a fantasy and horror edge.
24 Lightyears was entirely done by Nicolai and his girlfriend, Anna. They interpreted the lyrics in their own way and made it about the search for organic life in space. They animated it and they wrote the script too. It was really cool, how they wanted to engage in that challenge. And i was very excited about the end result.
Finally, for These Black Claws we reunited with the Riivata duo. This time we shot our parts ourselves, also Adam recorded his own parts in Sweden. The rest of the video was shot in Finland again. Lyrically the song is about addiction and how it can lead to depression, so they tried to display different addictions in the video. Again, I was amazed with what they created. It seems like we established a very good team for this album.
 You guys have 3 EP's out. That's already enough material for a concert DVD. Can we expect anything of the sort in the near future?
 That's surely something we want to do. It's about finding the right timing and a venue we think looks really cool. I think, that will happen in a not too far future.
 Your fanbase is growing quite fast and steadily. One of the reasons is that you also experiment in the ways of staying in touch with your fans. For instance there were the Creator Packs. Was this your idea or you saw it somewhere else?
 I think it was our manager's idea. He's also the manager for the band Humanity's Last Breath and I think they've done it. We thought it was really exciting to do something special. It felt cool to connect online with our fans. We released the pack first for Head Mounted Sideways. When the time came for Straight Lines, we thought it would be cool to step it up, so we made it something, that people could play along to and record, so they could send the records back to us. to make a mash-up video.
 Was this a succesful campaign?
 Yes, it created a lot of attention, even a Danish TV channel came to our place, they filmed our rehearsal and talked about this video. But most importantly it felt very fulfilling to see all our fans enjoying themselves to our music. I was really astonished and really touched, seeing people playing our songs. It was really cool.
 How did you guys survive these trying times?
 I think we were very lucky that it collided with us recording the album. I feel much worse for the bands who just released their album when the pandemic hit and they had to cancel all touring. So in that sense we were quite lucky. Most of the lockdown was spent with recording and that was an isolated job anyway. We were planning the recording but the only difficult question was when to release the album beacause we really wanted to connect it with touring. Placing it in May was a leap of faith because we had our fingers crossed that we could get out there and play. Luckily we have already had multiple shows in Denmark since then. So I think the timing was good. Now I just look forward to playing internationally, hopefully that can happen in the next year. This year still looks pretty difficult.
 My last question is a bit more personal. We're both huge on Steven Wilson. Did you have a chance to listen to his new record? What do you think?
 I haven't listened to it in depth yet, so I think I have to pass on giving it a judgement. But overall I really welcome his playfullnes in terms of trying out new genres, so as long as the songwriting is still strong, I'm all in!