Iron Maiden: Powerslave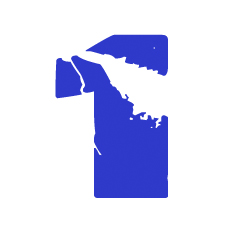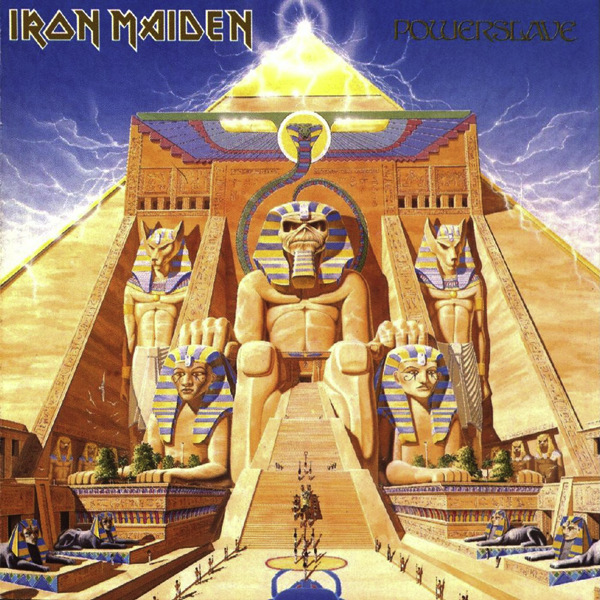 Nehéz írni egy ekkora klasszikusról, főleg, hogyha magasztalni kell mint egy olyan lemezt, amely egy ilyen hosszú lista élén végzett. Méltó-e a 'Powerslave' győzelme? Mindenképpen. Egy olyan csapat életművének egyik legfényesebben csillogó ékkövéről beszélünk, amelyik az első lemeze óta egyet jelent a minőségi metal zenével. Az Iron Maiden egész pályafutása alatt ontotta a kiválóbbnál-kiválóbb anyagokat, és csak elvétve okozott csalódást (megjegyezendő, hogy az ún. "klasszikus érában" szinte soha).
Miért volt jelentős lemez a 'Powerslave'? 1984-re szilárdult meg a Maiden legerősebb felállása, azaz egy időre lezárult a tagcserék időszaka. Az elsöprő méretű sikerhez persze kellett egy 'The Number Of The Beast' is, ami a csapat számára a félhomályból a verőfénybe való kilépést jelentette.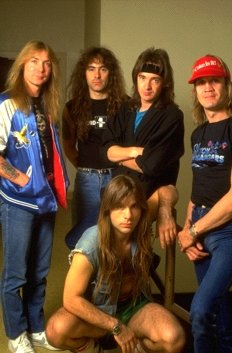 Igazából a 'Piece Of Mind' már csak hab volt a tortán. Mégis sokan máig a 'Powerslave'-et tartják a csapat legerősebb anyagának. Ez valójában teljesen érthető. Ez volt az a lemez, ahol a Bruce Dickinson hangjával fémjelezett Iron Maiden zeneileg véglegesen beérett. Ekkorra alakult ki az igazi arcuk, lefektették a saját hangzásukat, megszilárdult a rajongótáboruk. Azt se feledjük el, hogy a következő két lemez pedig a csapat mércéjével nézve mondható radikális váltásnak is. A 'Somewhere In Time' és a 'Seventh Son Of A Seventh Son' már más koncepciót vallott magáénak, és nyitott volt a progresszivitás irányába. A 'Powerslave' máig az Iron Maiden "legheavybb" lemeze, amely abban az időben készült, amikor a csapat a metal világának egyeduralkodója volt.
Ezt az állítást igazolja a még mai szemmel is tiszteletet parancsoló méretű turné, a "World Slavery Tour", amelynek csúcspontján Steve Harris együttese 300.000 embert számláló nézőközönség előtt lépett föl a Rock In Rio fesztiválon 1985-ben. Akkoriban óriási dolognak számított, hogy az Iron Maiden volt az első mainstreem nyugati rockcsapat, akik turnéállomásokat tudtak szervezni a vasfüggöny mögötti szovjet blokkban, azaz Lengyelországban, Magyarországon és Jugoszláviában. A monumentális, 190 állomásból álló körút olyan fárasztó volt, hogy a banda tagjai egy év szünetet voltak kénytelenek tartani, mielőtt bármilyen hangszerre hányinger nélkül rá tudtak volna nézni. Ez az elcsigázottság vezette Bruce Dickinsont arra az elhatározásra, hogy nem akar többé heavy metalt játszani. A pihenő után le lehetett még beszélni erről az elképzelésről, de az a lépték, ahogyan a szakma felőrölte a zenészeket, nyomot hagyott az énekesben, és igaz csak 1993-ban hagyta el a Vasszüzet, de állítása szerint már '85-'86 tájékán támadtak kétségei az Iron Maiden-beli pályafutását illetően.
A 'Powerslave' lemez azonban minden tekintetben zseniális darab. A borító, amely a II. Ramszesz fáraó kriptájához hasonló Eddie-t ábrázolja, fent a napkoronggal egészen elképesztő hatást váltott ki a rajongókból, és jelezte a csapatra oly jellemző eklektikusságot és kulturális elkötelezettséget. A lemezre ténylegesen 8 hibátlan dalt írtak a fiúk, és az album pikantériáját adta, hogy mindeddig az első és egyetlen lemez, ahol a számok felének megírásához Steve Harris-nek nem volt köze. A nyitó Aces High és Two Minutes To Midnight a csapat történetének legerősebb nyitó duóját adta, mindkettő óriási sláger lett, utóbbi pedig máig elmaradhatatlan része egy Maiden koncertnek. A folytatásban a Losfer Words (Big 'Orra) a csapat utolsó teljesen instrumentális darabja, amelyet Dickinson vívás által ihletett szerzeménye a Flash Of The Blade és annak testvére a The Duellists követett. Ezután még jobban felpörögnek az események a Back In The Village-dzsel, ami egy letisztult, dinamikus, vérbeli heavy metal szerzemény, elsőrangú dallamokkal és elképesztő énekteljesítménnyel. Na, de ami ezek után következett, az olyan hatású volt, mint a Rainbow 'Rising' című albumának két zárótétele. Maga a tökéletesség jelent meg két szerzeményben, amelyek bizonyították, hogy miért az egyik legkülönlegesebb metal banda a zenetörténetben az Iron Maiden.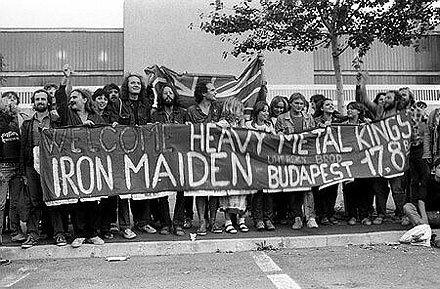 Az egyiptomi mitológia jegyében fogant, címadó Powerslave zeneileg és szövegileg is a mestermunka kategóriájába tartozik. Lüktető ritmus, kegyetlenül erős refrén, és a tökéletes dinamikával elhelyezett váltások, amik igazán különlegessé teszik a számot. Laza, nyújtott gitárszólóból átvágtatunk egy katartikus galoppozásba, majd visszatérünk az eredeti felállásba a filozofikus szövegvilággal. Ha ez nem lenne elég, zárótételnek beviharzik minden idők leghosszabb Iron Maiden száma, a Rime Of The Ancient Mariner, ami igazából mindent megtestesít, amit ez a csapat jelent. Zseniális szövegvilág, elsőrangú, intelligens számszerkezet, és erőteljes dallamok. Ebben a két számban mutatkozott meg, hogy a Vasszűz volt korának legepikusabb, és legmonumentálisabban gondolkodó együttese. Ez igazán a World Slavery Tour-on vált nyilvánvalóvá, ahol az egyiptomi sírokat idéző látványvilággal és az akkoriban egyedülálló lézerekkel kiegészített fénytechnikával egyszerűen elkápráztatták a közönséget.
A 'Powerslave'-en az Iron Maiden bizonyította, hogy '80-as éveknek bizony ők voltak a legnagyobb metal csapata. 1984-85-ben a csúcsra értek, és a trónt nem is engedték át senkinek még néhány évig. Abban az időszakban az utolsó nagy dobásuk a méltán chart elsőséget elérő 'Seventh Son Of A Seventh Son' album volt, ami - dacára hatalmas sikerének - végérvényesen lezárta a Maiden uralkodásának korszakát. Viszont a nagyvilág 1984-ben nyílt ki a csapatnak, hiszen ekkor indult meg Dél-Amerikában a "Maidenláz", és a 'Powerslave' volt az a lemez, amely globális méretű bandává tette őket, azaz megszerezte számukra a trónt. (Adamwarlock)