Headspace: I Am Anonymous
Borí­tó: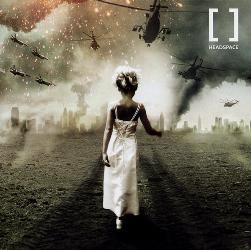 Weblap:
http://www.headspaceonline.com/band.html
Zenészek:
Damian Wilson – ének
Adam Wakeman – billentyű
Pete Rinaldi – gitár
Lee Pomeroy – basszus
Richard Brook – dob
Dalcí­mek:
01. Stalled Armageddon
02. Fall Of America
03. Soldier
04. Die With A Bullet
05. In Hell's Name
06. Daddy Fucking Loves You
07. Invasion
08. The Big Day
Értékelés:
Már nagyon vártam ezt a lemezt, no nem a furfangos módon meglehetősen minimalista beharangozó trailere miatt, hanem inkább a húzónevek, mint Damian Wilson és Adam Wakeman adtak nyomós okot a türelmetlenkedésre. Damian ugye sokunk számára ismerős, ő az, aki nemrégiben visszatért a Threshold frontemberi posztjára, így kivételes képességeiről már jónéhányszor tanúbizonyságot tett. Kíváncsi is voltam, mit tud produkálni egy másik közegben, mert valljuk be őszintén, szólómunkái annyira nem meggyőzőek, ám itt a Thresholdhoz hasonlóan kiválóan teljesít, sőt! Ám nekem igazán Adam volt az, aki jobban felkeltette az érdeklődésemet, mert ugye neve alapján azonnal levágandó, ő egy híres zenészcsalád tagja, pontosabban a Yes legnagyszerűbb korszakaiban főszerepet játszó Rick Wakeman egyik fia (tesója ugye az az Oliver, aki ugyanúgy apja nyomdokain haladva ma épp a Yesben kalapálja a billentyűket). Adam a Headspace mellett évek óta Ozzy zenekarában tevékenykedik, ahol azonban érthető módon nem domboríthatja ki tudását, nem mutathatja meg érzéki játékát, mely itt folyamatosan jelen van, bár főszerepet nem játszik. Futamai egyenlő arányban oszlanak meg az ének és a gitár mellett, Pete Rinaldi sokszor súlyos riffjeit ügyesen ellensúlyozza billentyűjátékával, ami számomra az egyik legnagyobb erénye az albumnak. Hiába a hosszabb lélegzetvételnyi szerzemények, itt nem találunk feleslegesen elnyújtott és túlcicomázott gitár- és billentyűszólókat, nincsenek "most aztán megmutatom mit tudok" jellegű és sok esetben unalomba fulladó betétek, ellenben elmerülhetünk Damian csodálatos dallamaiban, szép és érzelemmel sokszor csordultig töltött énekhangjában, melyet remekül kísérnek a zenészek, legyen az líraibb, vagy szokatlan ütemekkel szétszaggatott progresszívebb megközelítés.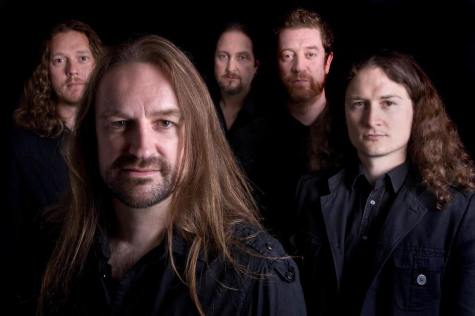 A zene alapjába véve prog-metal, de most konkrétan ne a Dream Theater féle irányvonalra gondoljunk, bár az e téren mérföldkőnek számító zenekar korai munkáinak hangulata sokszor ott figyel megbújva a riffek és billentyűfutamok között, ami ugye a jelen stílus berkein belül manapság megkerülhetetlen. Mindemellett az 'I Am Anonymous' arculata nyomokban engem még a Queensryche 'Operation: Mindcrime' című zseniális lemezének hangulatára is emlékeztet, talán a sok és remekül eltalált hangulat- és ütemváltás, valamint Damian néha-néha Geoff Tate-re emlékeztető énekstílusa, előadásmódja miatt.
A több mint 70 perces album egységes egészet képez, nincsenek gyengébb vagy erősebb dalok, homlokegyenest különböző stílusú tételek, kimondottan rockos vagy lírai szerzemények. Esetleg talán a Soldier hajaz az utóbbira, de ezt a Wakeman-Wilson duettet is inkább egy zongorával megtámogatott szép progos dalnak, ódának titulálnám, mintsem lírainak. Az igen magas színvonalú zenei anyag roppant változatos, szinte az összes szerzeményben találunk keményebb, ill. elszállósabb pillanatokat, súlyos riffeket, izgalmas dobütemeket, elgondolkodtató akusztikus betéteket, elsőrangú, de nem túllihegett szólókat – mindezek egy-egy tematikusan felépített masszába gyúrva. Magánvélemény, de számomra Damian Wilson e lemezzel nőtt fel a zseniális énekesi szintre, úgy érzem, ehhez foghatót eddig még soha nem produkált. Fantasztikus és le a kalappal tudása előtt, kivételes tehetség!
Összegzés:
A 2006-ban alapított Headspace sokévi várakozás után végre megajándékozta a híveket debütáló anyagával, mellyel messze túlmutat az elsőlemezes zenekarok táborán. Az 'I Am Anonymous'-t nagyra kell értékelnünk, a maga lírai megközelítésű progrockjával új színt kevert ki a stílusirányzat palettáján, mellyel szebbnél-szebb árnyalatokat képes felvázolni a vászonra. Nem tudok mást mondani minthogy egy csodálatos, lenyűgöző és fantasztikus album született. Nem ajánlott, egyszerűen KÖTELEZŐ zenei utazás!